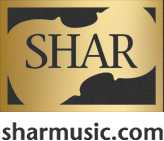 I have been a Shar Music customer for over 30 years and always refer students there for instrument outfits, move-up instruments, bows, strings and accessories. I do not receive any kind of commission from Shar for recommending their products; in fact, many products are available to my students at a discount when they order by phone and give my name as their teacher. Shar ships quickly and provides excellent customer service.
Beginners will find month-to-month instrument rentals or purchases at very reasonable rates. Shar carries ready-to-play good quality student violins from 1/16 size up, as low as $16.99 a month, no minimum rental period. For guidance getting the correct size instrument for your student, click video below (sizing chart at 1:16):
With any musical instrument, you get what you pay for. I encourage families to rent or purchase the very best instrument and bow they can afford. DO NOT BUY AN INSTRUMENT OFF EBAY OR CRAIGSLIST except in very specific situations — ask me first! Save money on the case instead! The rule of thumb is that a bow is properly matched to an instrument when it is worth about 1/3 the price of the instrument. In other words, don't play a $600 violin with a $600 bow OR a $50 bow– look for a $200 bow instead, or else get an $1800 violin.
Here are my recommended violins and bows from Shar at several price points for each level.  (prices may have changed since this was last updated)
Young Beginners (Level 1-2) in fractional size violins (1/8 – 3/4)
Franz Hoffmann Amadeus (for the youngest beginners)
Franz Hoffmann Prelude – Available as a rental, "Standard Outfit"
Bow: Ask Shar for bow recommendation depending on instrument (no more than $75)
Middle-school Beginners (Level 1-2) in full-size violins, and young intermediate students in fractional move-up violins
Franz Hoffman Concert – Available as a rental, "Premium Outfit"
Franz Hoffmann Koe
Bow: A carbon fiber bow at about $100
High-school and Adult Beginners (Level 1-3) AND advancing younger students ready for a first full-size violin:
Carlo Lamberti Sonata $550 – this is "plenty of violin" for a beginner.
Bow: A carbon fiber bow at about $200
Advancing student (Level 4-6):
Carlo Lamberti Symphony $950
Snow Model SV200  $1020 (approx. w/ teacher discount)
Bow: Presto Ovation Carbon Fiber $285 or pernambuco wood bow priced $300-$500
If the student is ready for a full-size violin and planning to continue playing for the long term, invest in the next level of violin and bow (Upper-Intermediate and beyond).
Upper-Intermediate student (Level 7-9):
Snow Model SV400  $1410 (approx. w/ teacher discount)
Carlo Lamberti Master Series Guarneri $1425 (approx. w/ teacher discount)
Bow: Presto Impulse Carbon Fiber $599 or pernambuco wood bow priced $400-$700
Advanced student (Level 10) or Lifelong Player (Adults Level 5 and up):
Recommended Shar option: John Cheng Limited Series Violin $2400 (approx. w/ teacher discount)
Also visit local shops to try out violins in the $1500-$3000 price range.
Bow: Pernambuco wood bow priced $500-$1000
Here I am, live-rating several upper-level instruments: (This video is from 2014, Shar has added other instruments to the lineup since then)
Other Supply Resources
| | |
| --- | --- |
| | Local violin repair and restoration shop. |
| | For specific book purchases, visit my Bookstore page. |